Contemplate this 'KQQ vs krrbnn' chess puzzle or problem (whichever you wish to call it) composed by Chesthetica using the 'Digital Synaptic Neural Substrate' computational creativity method. It does not use endgame tablebases, artificial neural networks, machine learning or any kind of typical AI. There is no known limit to the quantity or type of compositions that can be generated. Any chess position over 7 pieces could not possibly have been derived from an endgame tablebase which today is limited to 7 pieces.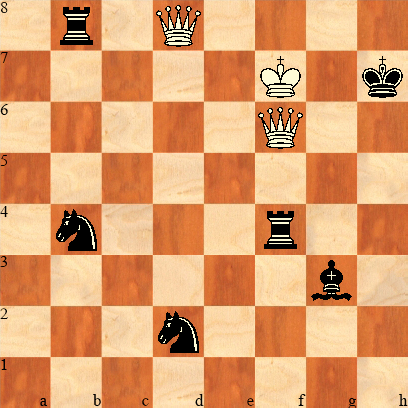 1r1Q4/5K1k/5Q2/8/1n3r2/6b1/3n4/8 w – – 0 1
White to Play and Mate in 5
Chesthetica v11.62 (Selangor, Malaysia)
Generated on 3 Mar 2020 at 10:55:51 PM
Solvability Estimate = Difficult
Most changes to Chesthetica that result in a slightly higher 'version number' are simply to improve the interface, by the way. Everything composed by Chesthetica is original. Why not time yourself how long it took you to solve this? As a whole, these problems are intended to cater to players of all skill levels. If you're bored of standard chess, though, why not try this?
Solution
Facebook | Instagram | Twitter | Book | Website